You bought a new home, and the list of projects that need to be done is bigger than your bank account. Or, the home you bought years ago is looking a little dated, and you don't have the money to hire someone to give it that much-needed face-lift.
Many easy do-it-yourself projects that will greatly improve the look of your home can be completed by an amateur in only a weekend. Not sure how to do something? You can find detailed instructions online for nearly any project and probably a video showing step-by-step how it's done.
"You can do almost anything if you go to YouTube and figure it out," says John Sylvestre, owner of Sylvestre Construction in Minneapolis. But, he cautions, what looks like a simple project can often escalate into a more complicated one if things go wrong – and even professionals often find unpleasant surprises when they get into a job.
He advises starting with simple projects and knowing your skill level. Many projects that appear easy at first glance, such as changing the towel bars in a bathroom, get more complicated if a piece of plaster gets ripped off the wall when the old towel bar is removed. Plumbing in particular, he cautions, often is harder than it looks.
"Sometimes you have to take out the best tool you have available to you, and that's your checkbook," he says.
Before getting their hands dirty, all homeowners should have a basic set of tools: hammer, tape measure, X-ACTO knife, utility knife, adjustable crescent wrench, joint and screwdrivers, both regular and Phillips. For projects that require expensive tools you'll only need once, consider borrowing or renting what you need, Sylvestre advises.
A number of decorating projects don't even require you to pick up a hammer or screwdriver. You can freshen a bedroom with new bedding and a bathroom with new towels, rug, and accessories. Adding lamps, changing lampshades and experimenting with different kinds and wattage of light bulbs will also significantly change the look of a room. Hanging artwork and adding or changing window treatments makes a big difference, although you may have to use a hammer or other tools to make this happen.
One project that doesn't require tools but can really have a big impact is decluttering and organizing, says Kayla Van Lydegraf, vice president of marketing at the family-owned Dale's Remodeling in Salem, Ore.
[See: 10 Energy-Efficient Home Improvements.]
"I would definitely recommend a little spring cleaning, getting rid of things that you don't need any longer," she says. "Once we get rid of the excess, we have more space to work with." Projects that make better use of existing space are usually a good use of your time, she says.
Here are 10 cheap, easy do-it-yourself projects that will boost your home's value:
Paint. You can paint your entire house or you can paint just the trim, interior or exterior. Or, paint an accent wall inside. Can't afford new kitchen cabinets? Paint the old ones. The key to painting is in the preparation work, including taping around windows and cutting in around the ceiling. Keep that in mind when budgeting the time a project will take.

Change your kitchen or bathroom hardware. This is one of the easiest projects you can do to freshen your kitchen or bath. Before you start, make sure the new hardware will fit the existing holes, or the project will expand to include filling old holes and drilling new ones. To ensure the new pieces will be a snug fit, measure the distance between holes for pulls and bring an old knob to the home improvement store for comparison. Before you buy hardware at a store, check online. You may find a significantly better price.
Reorganize a closet. You can buy a closet-organizing system at a home improvement store and install it, or you can create your own system with shelving you buy or already have.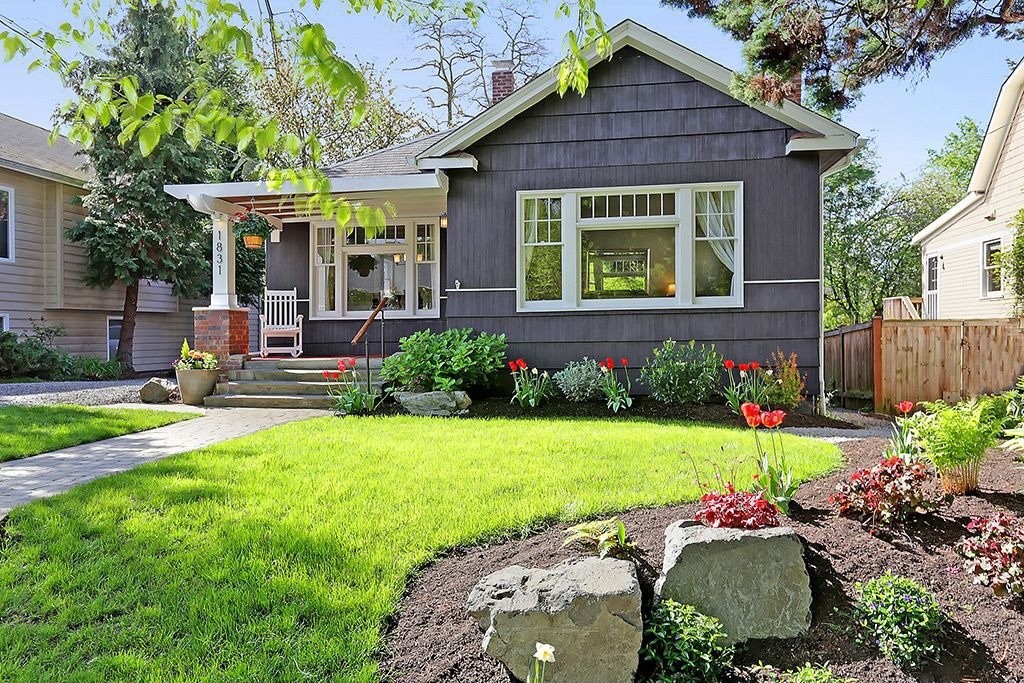 Boost your curb appeal. Paint your front door or go all the way and paint all the trim and the garage door as well. Add fresh house numbers and a new mailbox. If you want still more curb appeal, plant new flowers and shrubs.

Turn a closet into a de facto mudroom. Many homes come with hall closets, where homeowners hang coats. That doesn't take care of the backpacks, shoes, sporting equipment and other items your family brings home and dumps at the entrance. Consider removing the closet doors and adding hooks and shelves to make a space that better suits your family's needs.
[Read: Save Big With These DIY Home Improvements.]
Install updated lighting fixtures. Changing one chandelier for another of the same size is surprisingly easy, though some light fixture changes are best left to professionals. "Things as simple as lighting really make a difference," Van Lydegraf says. "There are so many options out there." An even easier project: Replace all your outlet and switch covers with clean new ones.

Build a stone or brick path outside. In many cases, all you need are the stones and some sand. Look for stones on Craigslist to cut the cost of the materials.

Replace your showerhead. You can quickly give a mundane bath a spa-like look with a rain shower head. Plus, you'll cut your water usage with a more efficient model. You'll need plumber's tape to wrap the threads before you install the new head.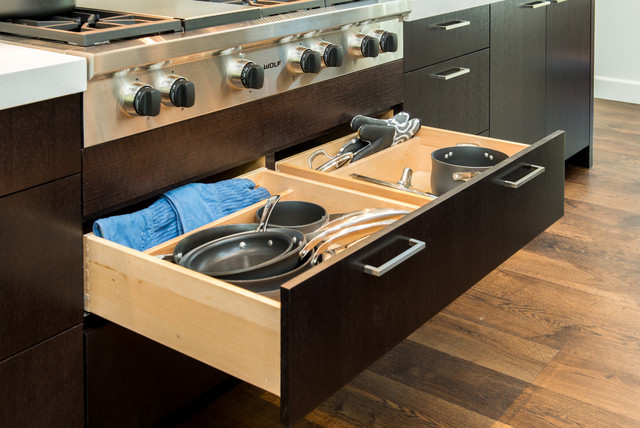 Add pullouts, shelves and other organizing tools inside your kitchen cabinets. Adding pullout drawers requires some skill and tools, but inserting wire shelves or a lazy Susan for spices takes no skill and significantly increases your storage capacity.

Wheel out the pressure washer. Power wash the exterior of your house, your driveway and walkways to remove mud, dirt, mold and other grimy buildup. You can rent a pressure washer at a hardware store.
Article by Teresa Mears
http://money.usnews.com/money/personal-finance/articles/2014/03/14/10-do-it-yourself-home-projects-you-can-finish-in-a-weekend