If you're hosting Thanksgiving dinner at your house, this weekend is the perfect time to really get it ready for entertaining. Whether you need to do some cleaning that you've been putting off or you just want to make sure your kitchen is ready for mass amounts of cooking, this week's installment of weekend DIY ideas will help you better prepare your home for the upcoming holiday. Take a look at the list below and get started making these changes–you'll be glad you did come Thursday, when you're more relaxed and prepared.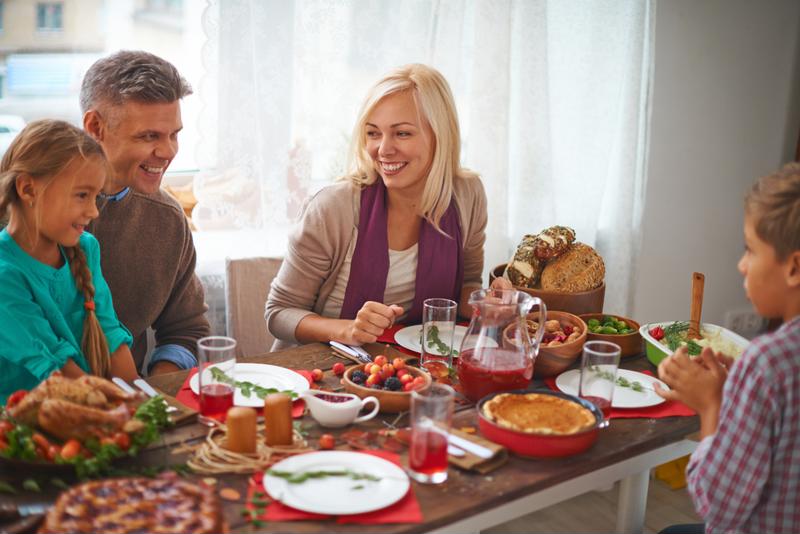 Make sure your silverware is clean and shiny before your big feast. Instead of using a chemical cleaner, try this all-natural method. Place silverware in an aluminum or enamel pot filled with water, salt and baking soda. Bring the water to a boil for three minutes. Then, remove the pieces, place them into warm, soapy water and scrub with a cloth. For the full tutorial, head over to National Geographic Green Living.

Balance Your Heating System
To make sure your home stays at a comfortable temperature, balance the heating system to increase airflow. Close all vents in rooms that you don't use often, including the basement. Test where airflow is heaviest and lightest to help determine which vents you should adjust. For more info, check out Fahnestock
Dust Your Ceiling Fan Blades
If you haven't checked it recently, chances are your ceiling fans are adorned with an unsightly layer of dust. Use a step stool to reach the fan. Then, mix vinegar and water solution in a spray bottle and spray inside a pillowcase. Slip each blade into the pillowcase and wipe clean. This will trap the dust in the pillowcase instead of brushing it into the air (and all over you). Check out our more in-depth explanation here.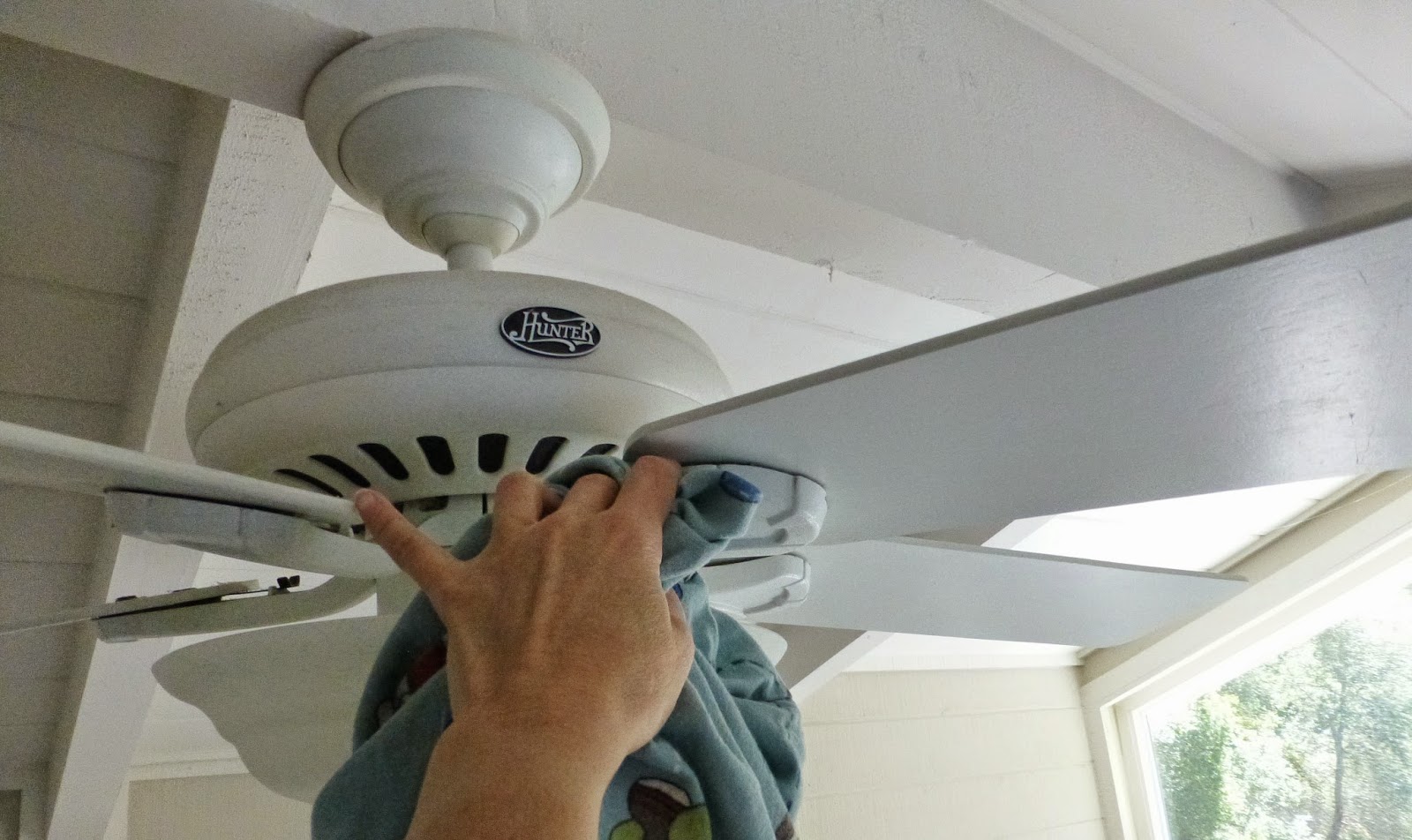 Install Roll-Out Shelves In Your Kitchen
Add more storage space to your kitchen by installing roll-out shelving. After measuring your cabinet, use a saw to cut the sides and bottom of the drawer. Then, assemble the drawer by drilling in screws and applying wood glue. After the drawer is dried and finished, attach the slides to both the cabinet and the drawer. For step-by-step instructions, visit This Old House.
Use a whetstone to make sure your knives are ready for some serious slicing a dicing. First, soaks the stone in water for 10-20 minutes. Then, with the coarse side up, slide the knife across the stone at a 20-25 degree angle. Do this for six-12 strokes, and then flip the stone over and repeat. Just make sure to always slide away from yourself to avoid injury. Head over to HuffPost Taste for a detailed description.
If you don't normally have little kids running around your house, you might need to do some childproofing before younger guests enter your home. For your outlets, you can use outlet caps, offset cover plates or protective covers to keep tiny fingers out. Also, be sure to move electrical cords out of reach and cover them with cord sleeves. Other than electrical parts, you might also need to childproof windows, stairs and doors. Visit Home Tips to learn about more potential dangers in your home for children and how to eliminate them.

Before a big holiday, you should avoid self-cleaning your oven, because it increases its likelihood of breaking–and you'd have a hard time cooking that turkey without it. Instead, make a non-toxic cleaner out of baking soda, lemon juice and vinegar. Simply use a natural dish soap and a sponge to clean grease. Sprinkle baking soda over burnt-on food, let soak overnight, and then scrub with a sponge. You can add vinegar to the mix for stubborn particles. For more details, visit Mother Nature Network.
Replace A Broken Vacuum Belt
If your vacuum doesn't seem to be picking up as much dirt as it used to, try replacing the belt. Use screwdrivers to remove the cover. Then, using a flat head screw, pry out the agitator and slide the old belt off. Finally, slide the new belt on and replace the agitator, spinning it to make sure it is in place. For more detailed instructions, check out The Family Handyman.
Most importantly, have a happy Thanksgiving and take a moment to remember everything you are thankful for!

Article by Amy Marterana of The Huffington Post. http://www.huffingtonpost.com/2013/11/22/weekend-diy-ideas_n_2145925.html