If you've ever googled, "things to do in Wichita" and were disappointed with the results, this article is for you. Maybe you've already seen the elephants at the zoo, and exploration place hasn't seemed entertaining since the 6th grade. Maybe Intrust Bank Arena, isn't hosting your favorite band until next weekend and you want something to do THIS weekend. Maybe you're new in town, and have no idea where to buy tires, go shopping, get the best coffee, or hang out on a weeknight. Maybe you'd simply rather your money go to a local business rather than a large chain. This article isn't about businesses who's signs you can see from Kellogg. This article doesn't feature the top hits on Google, but will leave you with a fantastic experience none-the-less. I'm talking about the businesses that make you think, "How have I not heard of this place before?!" I'm talking about the thousands of wonderful small businesses that together make up the heart of Wichita, that could be right around the corner from you and you not even know it. The article highlights some of employee favorites as well as answers from other locals.

BURGERS, BEER, BBQ, AND OTHER TASTY TREATS!
If you lived in Wichita more than a couple weeks, you likely know what time Hog Wild Pit BBQ closes (great, now the song is in my head). But if want your taste buds to venture out and experience some of the best BBQ in Wichita (notice all the awards on the wall), head down to 13th Street, and check out Pig In, Pig Out! But don't be late! They close at… seven.


If you ever want to start an argument with a bunch of Wichita locals, ask which restaurant has the best burgers. But if we can agree on anything, it's that Wichita can make some AMAZING burgers. I wouldn't dare try to name one small business as having the best burgers, but here's a few that for sure deserve a visit:
There is a reason this place gets SLAMMED every day. Located off of Douglas and Seneca, this is my personal go-to when I get a burger craving.
It doesn't look like much from the outside, but boy are the burgers juicy and seasoned fries addicting!


Assuming you can handle a couple insults when you can't finish the entire burger, you definitely should check out Bomber Burger. I promise you, you won't be disappointed.
A small burger joint on the west side, that not only has great burgers, but will also deliver them!
The burgers are exceptional, but don't forget about the onion rings!

In operation for nearly 75 years, Nifty Nuthouse specializes in not just nuts, but all sorts of delicious candies and sweets!
Okay, most Wichitans know about this place, but if you are a newbie here in the ICT, then you need to visit the Anchor. Seriously, it's basically a right-of-passage. It features favorites like "The Haystack" and "Whole Fried Okra", as well as many local craft brews.

Ziggy's Pizza + College Hill Creamery
Two of my favorite College Hill businesses are side-by-side. Try one of Ziggy's wide variety of specialty pizza's but save room for College Hill Creamery ice cream, because it's delectable!

Doo-Dah has only been open a few years but has quickly because a Wichita staple. Reserving seats is recommended because food this good, makes this little diner fill up fast.

INTERNATIONAL CUISINE!

Wichita may be in the Midwest, but there is no shortage of authentic international cuisine. Check out some of our favorites!
Located off of Harry street, this place is some of the best and truly authentic Korean food.
Prepare yourself for some delicious Moroccan food. I'm getting hungry just thinking about it.
The restaurant is very high-recommended by all the sushi connoisseurs.
There are three awesome Thai restaurants in Wichita, and I can't decide which one I'd recommend more. Chiang Mai, Thai House, and Thai Traditions are all excellent places to get authentic Thai food.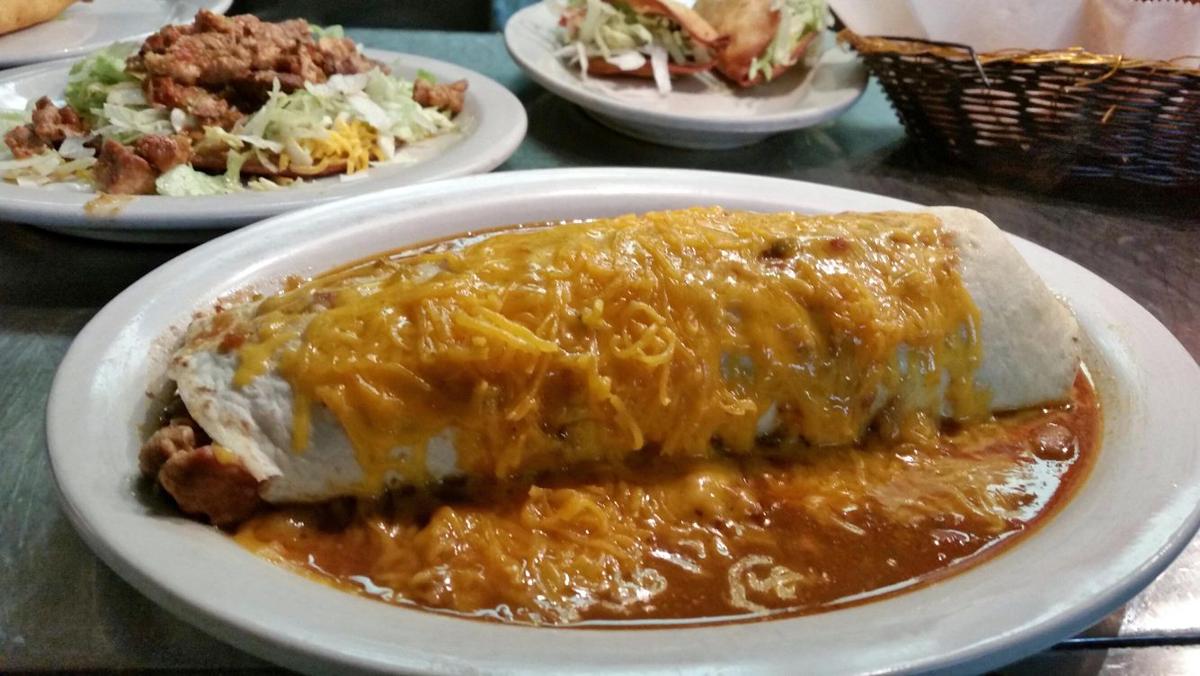 I love Chipotle as much as the next person, but when I'm craving true, hole-in-the-wall, I-need-to-practice-my-spanish Mexican food, I go to Connie's (Connie's Mexican Café) or El Patio.

I wouldn't have known this place existed if it weren't for a Groupon deal, but now it's my staple Italian restaurant. I've tried several dishes and they are all beautifully prepared delicious.

HIPSTER HANG OUT SPOTS

Let's face it, hipsters are pretty good at finding the less-than-mainstream, yet awesome businesses. So even if you aren't a hipster (or are like me and can't admit to being one), these are some great places to check out.

Wichita has some fantastic coffee. If Starbucks just doesn't do it for you, pick up a coffee at Reverie, Verita Coffee or Espresso To Go Go. All three have excellent coffee prepared by knowledgeable and friendly baristas.

This little juicer serves 100% raw juice. All organic and all locally sourced. Their Acai bowls are to die for!
This is a small, centrally-located restaurant that specializes in locally-grown, organic foods with lots of choices for vegan and vegetarian diets.
One can easily spot the Wendy's off Rock Road, but did you know that directly behind it is one of the coolest geek shops in Kansas? With everything from steampunk jewelry, Star Wars toys, anime collectibles, you never know what cool trinket you will fall in love with.

This is the go-to joint for relaxing in a friendly, calming atmosphere and checking out a large variety of books. I'd choose it over Barnes and Noble any day of the week.
Most that visit the Spice Merchant quickly become regulars. It's a mom-and-pop shop that carries loads of spices and specialty foods you won't find at Dillons or Walmart.

Delano locals' favorite hang-out spot. I never thought a bar would be a good place to study for finals until I visited here.

HOBBIES AND ENTERTAINMENT!
Looking for date ideas that don't include the Warren? Try Dancing! Care To Dance Studio has dancing lessons nearly every night of the week. Swing dancing, Salsa, Hip Hop… they've got it all. I've got two left feet, but still had a blast taking the Intro to Swing Dancing classes. The staff is very helpful and the regulars are very encouraging.
Yes, you CAN learn how to scuba dive in Kansas! The staff is very experienced and friendly, and the dive gear is very reasonably priced.

This one isn't exactly in Wichita, but a bit outside of town in Rose Hill. However, it definitely deserves a mention, because it's a ton of fun and the staff is fantastic. Grab a bucket and go pick some super juicy, sweet peaches in the summer or explore the pumpkin patches in the fall!

A great business idea the combines great food and drinks with video games! A great place, to hang out, meet other gamers, and have a full night of fun and socializing.
If you like building things out of metal, walking into this place will feel like finding the Secret Garden. As a hobbyist furniture maker and lover of all things industrial, "Jackpot" was the first word that came to mind after I saw the field of sheet metal, acres of aisles of square piping, angle iron, I-beams, and tubing. Of course, all of this metal is a third of the price of trying to buy this metal new.

Also known as Wichita's Makers Space, MakeICT is a community-based workshop that allows members to pay a small monthly fee in exchange for access to a full wood shop, metal shop, ceramics lab, art studios, classroom, robotics lab, 3D printing… I could go all day. Not to mention, most departments have experts with decades of experience instruct classes and tutor FOR FREE. Members can apply for keys granting them 24-hour access to the space. Seriously, I can't brag on this space enough.

Where the heck else could buy things like paracord, foam, webbing, metal, tools, canvas, netting, magnets, and thousands of other trinkets and materials Walmart doesn't carry? The prices are also very good.
Old Town Architectural Salvage
The antique store is always getting in these awesome unique pieces in. The place is stuffed with fun finds and the staff couldn't be more helpful.

MISCELLANEOUS!
This place not only carries plumbing parts that most large home improvement stores don't carry, but their customer service is phenomenal. We left there literally saying, "Wow. Those guys are really helpful."

Cassie's team designed our website and we couldn't be more pleased. They've won several well-deserved small business awards over the last couple of years, and you should definitely look into using them for any design needs.

Invio Fine Furniture Consignment
Wichita Eagle voted Invio the best consignment shop in Wichita. It has over 8000 sq ft. or eclectic and unique furniture that changes daily.
Maybe the exterior charm doesn't compete with Meineke or Tires Plus, but don't be fooled, Pete does great work, quickly and inexpensively. Locals have been going for years, and have nothing but great things to say!
Blazing Electronics is a small shop in front of Sam's Club on Rock Road. They have a good selection of refurbished phones and other electronics for much cheaper than you would find them new. I was skeptical about purchasing a used phone, but after associates assured me, "We're not going to sell you a bad phone. If you have any issues whatsoever, let us know and we'll take care of it" I felt much better. My family and I have all purchased phones here and had no issues.
Wichita has tens of thousands of great small businesses, and there is no way I would be able to list them all. The list above is based on opinions by the locals, online research, and personal opinions, and not in any way a paid endorsement. So go out, and explore some of what the local businesses that make Wichita a fantastic place to live whether it made our list or not!
Article by Rose Hansen. Professional Home Buyers